A firefighting plane crashed during an emergency landing on a Greek island, as the country battled the sixth day of devastating wildfires.

The cause of the Sunday crash was not immediately known, a police official said.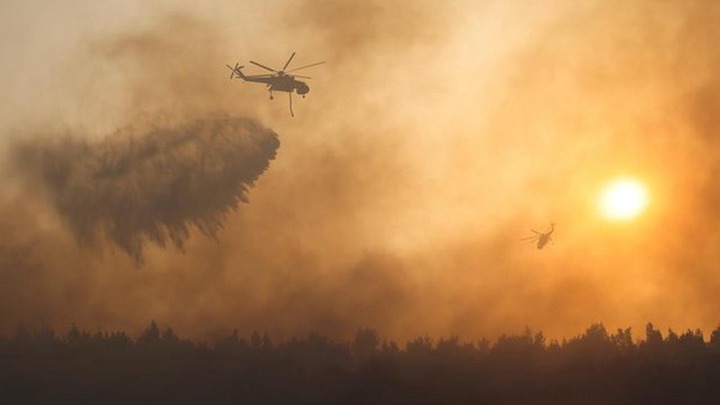 The pilot of the plane which crashed during an emergency landing on Zakynthos, escaped without serious injury.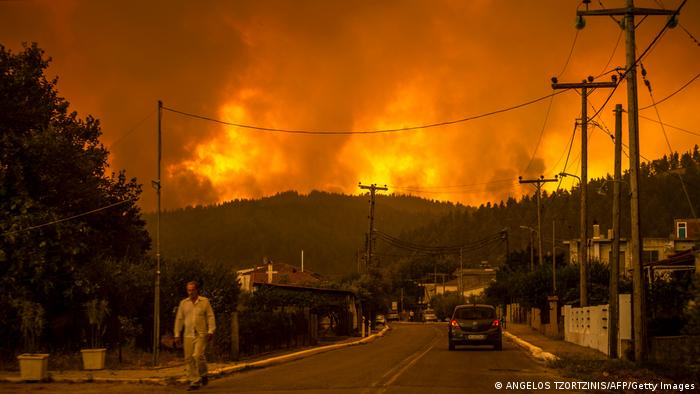 The police official said the Pezetel aircraft was on its way to a small-scale blaze on the Western island and the cause of the crash is being investigated.

British firefighters have been sent to Greece to help battle the blazes, which have ravaged parts of the country in the worst heatwave in decades.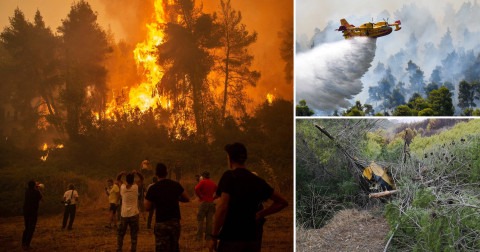 The 21-strong British team was put together within 24 hours of the initial request by Home Secretary Priti Patel, who visited Greece this week.