Inter Milan midfielder, Christian Eriksen, 29, has been spotted out with his family after he was released from hospital following a cardiac arrest at EURO 2020.

The Denmark international has rarely been seen as he continues his recovery from last month's cardiac arrest.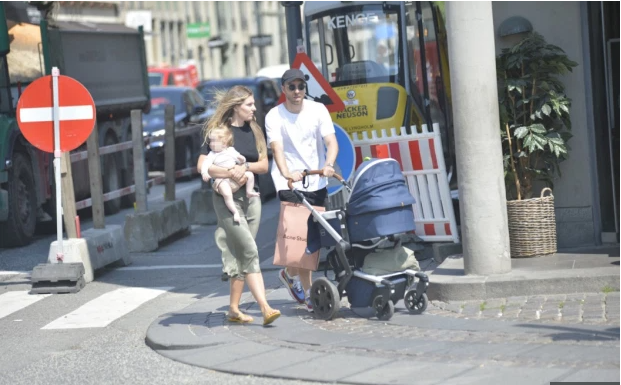 The midfielder suffered a cardiac arrest during Denmark's Euro 2020 match against Finland in June and had to be shielded by teammates before the team doctor and medics resuscitated him on the pitch.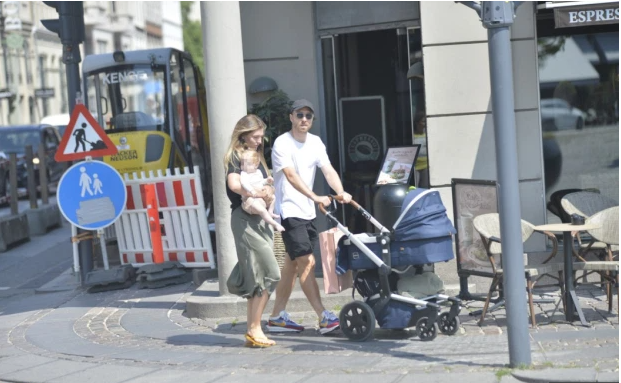 On Sunday, Eriksen was pictured pushing a pram while girlfriend Sabrina carried their daughter as they enjoyed a stroll around the streets of Copenhagen.
This comes after the Italian Football Association confirmed that Christian Eriksen will not be allowed to play for Inter Milan again unless the defibrillator installed after his cardiac arrest is removed.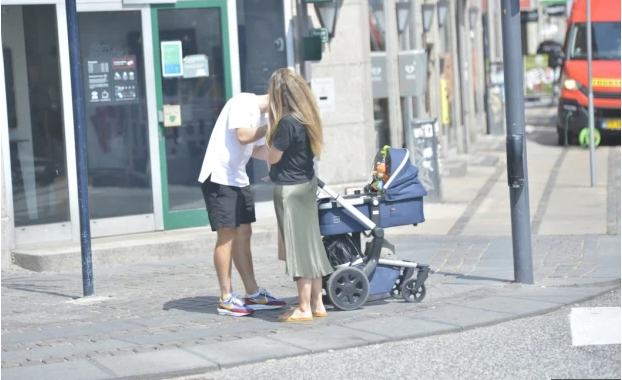 An implantable cardioverter-defibrillator (ICD) was inserted in his chest to regulate any further disturbances in his heartbeat after his cardiac arrest.