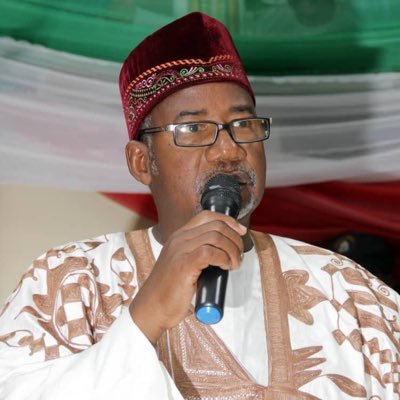 Governor Mohammed Bala of Bauchi State has said that 15 COVID-19 cases in his state actually came from the "infection-free" Cross River state.
Speaking at a press conference on Wednesday, June 10, Governor Bala decried the violation of the interstate travel ban which he said has led to increased cases of the disease.
The governor in his speech said;
"I don't want to join issues with anybody. But I want to tell Nigerians that they are going to be accountable to God.
"There is no need pretending that this thing is not there. We, as leaders, must come out and face the challenges. We in Bauchi, we are not pretending.
"Some of our places of worship, especially the mosques, they are the epicenter of infections, and nobody is doing anything.
"I am pleading with the people of Bauchi, if this thing continues to happen – we are bordered by seven states, some of them are worse – in order to secure the common people of Bauchi, I might have to lock up Bauchi."
This is coming after Governor Ben Ayade repeatedly insisted that there is no Coronavirus case in Cross River state.