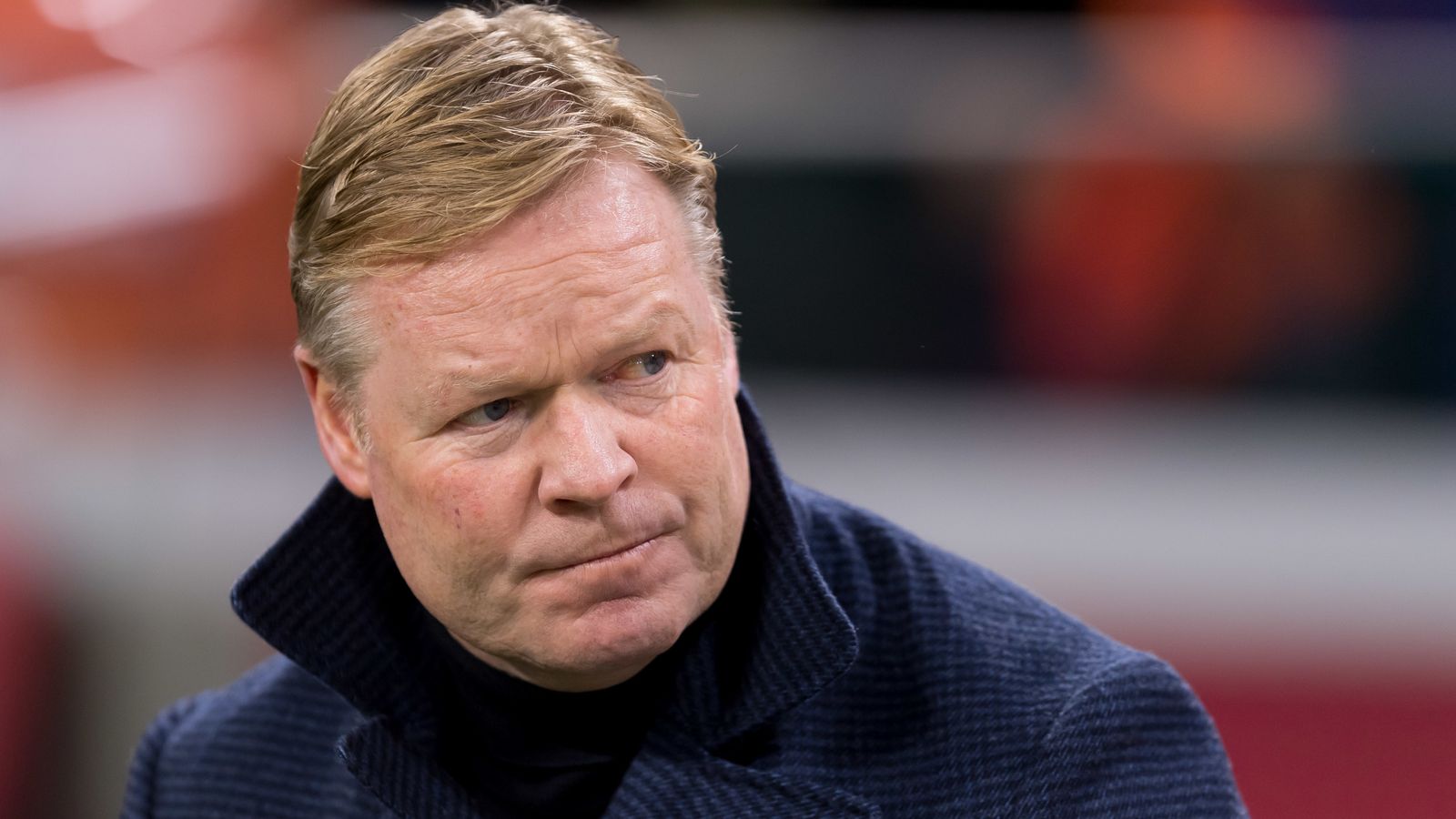 Netherlands ex-footballer and current coach, Ronald Koeman underwent a heart procedure on Sunday at a hospital in Amsterdam after he was rushed to the hospital with chest pain.
The Dutch football association, the KNVB, confirmed Koeman underwent a "successful cardiac catheterization" and will be released from the hospital on Monday.
"Ronald Koeman was hospitalized on Sunday evening after chest complaints,''
KNVB said in a statement.
"The 57-year-old national team coach of the Dutch national team has undergone a successful cardiac catheterization and will return home tomorrow.
"We wish Ronald a lot of strength and improvement."
A tweet from the KNVB added: "That is a shock. Fortunately, things are going better again. Much strength and improvement, coach."'
Koeman's business manager, Rob Jansen told Dutch national broadcaster NOS the former Everton and Southampton coach was hospitalized after feeling chest pain after a bike ride.
His wife, Bartina told De Telegraaf newspaper that he had been taken to hospital by ambulance after feeling unwell at home.
"The speed with which he was taken to the hospital and the quick intervention of the doctors allowed his condition to be stabilized," she said.
The former international defender, who as a player won the European Cup with both PSV Eindhoven and Barcelona, managed in the Premier League with Everton and Southampton before taking charge of the Netherlands.