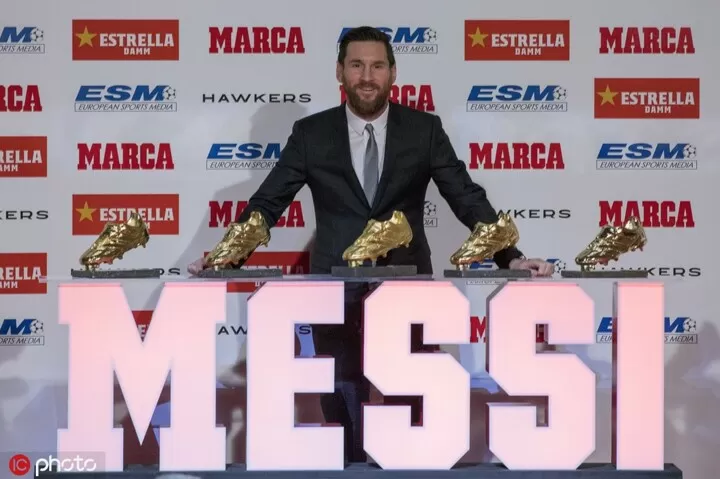 According to Mundo Deportivo reports, there is already the date for the delivery of the Golden Shoe as Messi will receive this award at 13:00 (CET) on October 16 at the old beer factory of Estrella Damm, Barcelona, Spain as ever.
Messi remains the top scorer in Europe with 36 goals netted in La Liga, beating Mbappe who hit 33 goals last season.
The Barca talisman won Golden Shoe in the seasons 2009-10 (34 goals), 2011-12 (50 goals), 2012-13 (46 goals), 2016-17 (37 goals) and 2017-18 (34 goals).
Lionel Messi is the only player to win the award six times, all with Barcelona. Messi holds the all-time record for goals in a single season with 50 in 2011–12; it also accumulated to a record 100 points.
He is followed by Ronaldo, who has won this trophy four times. It was in the 2007-08, 2010-11, 2013-14 and 2014-15 seasons.