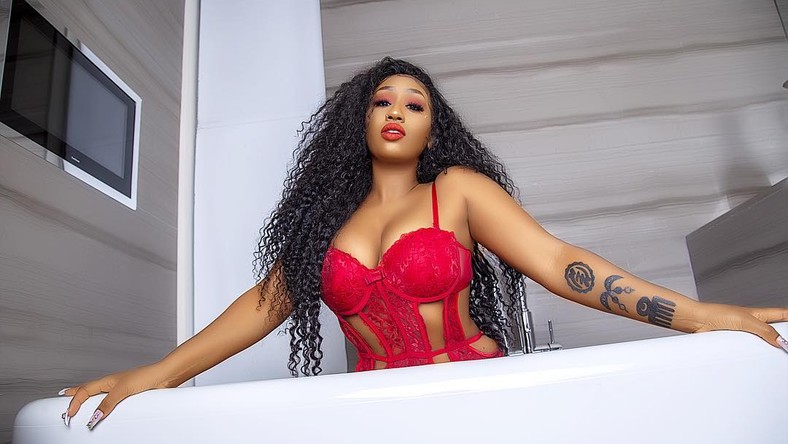 Kenya singer, Victoria Kimani is currently being dragged on social media after she said the Big Brother Naija reality TV show keeps people, "Dormant, distracted and jobless".
Kimani, a Kenyan singer, took to her Twitter page to criticism the reality show and those who watch it, stressing that fans of the reality show should have invested that same amount of time building their businesses instead of watching other people's lives.
She wrote: 'No offense to anyone who watches big brother ….. but imagine if you invested that same amount of time Building your business as you watch other people's lives …. sometimes I think certain tv shows conspire to keep people dormant, distracted & jobless.'
Meanwhile, this didn't go down well for some angry Nigerians, who are already on her page blasting her.
See some reactions below.
@ogechukwuosih: @VICTORIA_KIMANI Victoria just chill ok, pple sit down to watch ur videos & listen to ur music, they r not jobless, America has d highest number of entertainment shows like this, Americans watch and still go abt their normal biz, there is no country richer than America, so darling just breathe.
@WinnieMilly: The same way we listen to your senseless songs and half-naked videos is the same way we are watching Big Brother. I think dropping both will do us
@Wavyy39014772: Focus on your nonexistent music career and leave us alone
@geenaeus: You know you are literally insulting some of your fans right? Cos there are a lot of them that spend their money, time & energy promoting your brand to make sure you are in the news for the right reasons all the time..Young lady, Silence is golden. Learn to shushhh when necessary
@obioha: My sister, who lazy lazy. No be BBN of 90days go make you unsuccessful. 12 – 3 = 9. 9months is enough to improve one's life. Trust me, some people learn from that program. At the end too much of everything is bad.
@Chi76691886: Bbn hasn't stopped me from taking orders and delivering on time. Hanty please use your seriousness focus on your career cos I never see wetin you sing, see teni the entertainer making waves and killing us with lyrics. Use d energy to help urself blow
@NneStainless: Actually y'all hate to admit it, she's a point. It makes no sense watching people snore, small talk, fight, gossip, wash plates, do games that don't arouse suspense and brilliance or creative thinking.
@___3sha___: People will not see the sense in this tweet. No!! They just wanna attack everyone who tweets his or her opinion. Smh