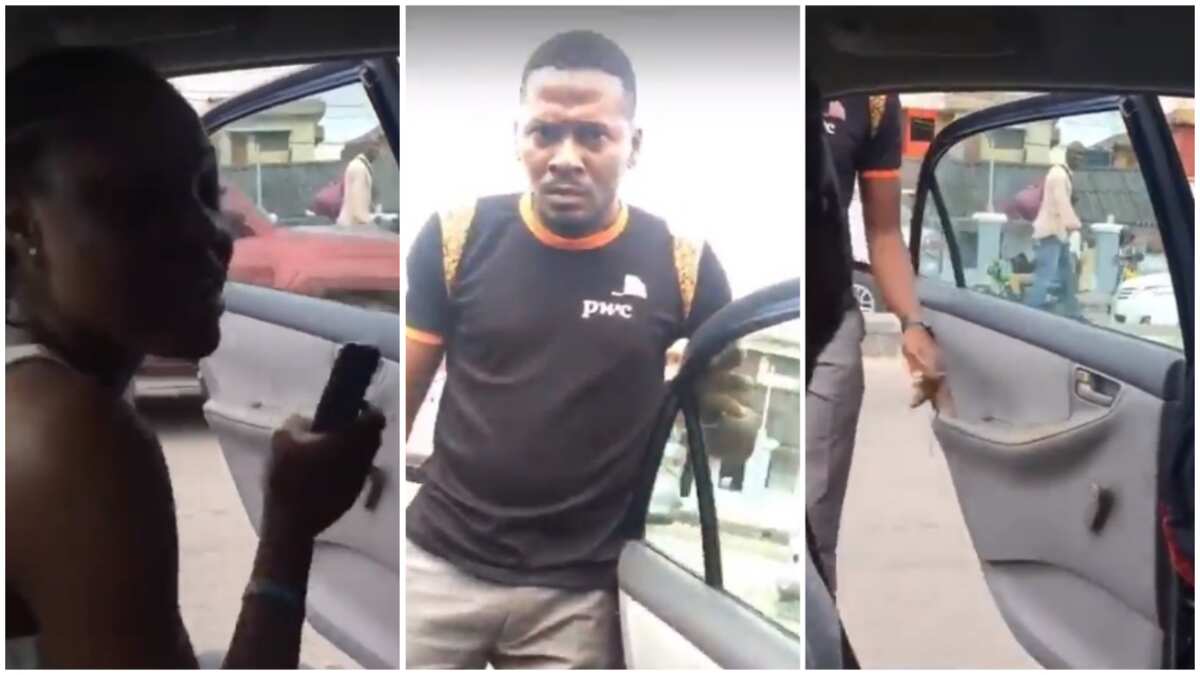 A video has since gone viral on the internet in which an Uber driver is seen assaulting one of his passengers with a whip.
Twitter user @eziinneee who shared a video of the incident said the Uber driver tried to park at a flooded area where they couldn't alight from.
In the video, he is heard asking them to get down from his ride and having realized he is been recorded, attacked the lady with the whip in his hands.
The Uber driver who further said that the female was useless and mannerless, threw her phone on the floor when he noticed she was recording a video.