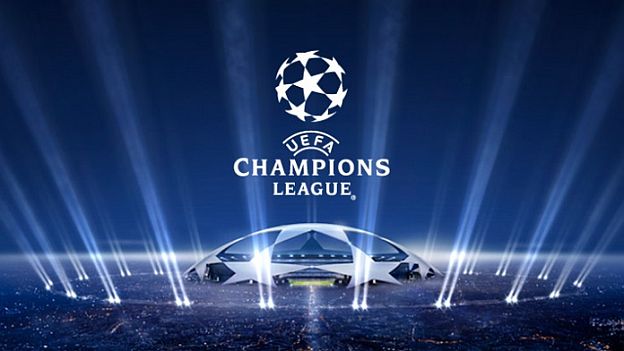 European football's premier competition returns on Tuesday, September 17 2019 with some fixtures worthy of the knockout stages.
On Tuesday, holders Liverpool go to Napoli, Chelsea welcome Valencia and Borussia Dortmund host Spanish giants FC Barcelona, while on Wednesday, Juventus travel to Atletico Madrid and Paris St-Germain host Real Madrid.
Jurgen Klopp's Liverpool are hoping to do what only one team have managed since the competition was rebranded as the Champions League in 1992 which is to retain the trophy.
Real Madrid's 'three-peat' - when they won in 2016, 2017 and 2018 - was the first time a team had won consecutive European Cups since AC Milan in 1989 and 1990.
Consistency could be the key. Real only named 13 starters across their three finals. Premier League leaders Liverpool still have 10 of their starting XI from the 2018 final defeat by Real, with only goalkeeper Loris Karius having departed, and could conceivably name last season's final line-up on a regular basis this season.
Manchester City look in great shape (albeit perhaps slightly less so after Saturday's shock defeat by Norwich - only their second loss since January). Pep Guardiola's side won the clean sweep of English trophies last season, and have picked up 198 points in their past two full Premier League seasons.
They have added to their squad, with Rodri and Joao Cancelo, while star midfielder Kevin de Bruyne has returned after an injury-hit season.
Add to that the fact Raheem Sterling and Sergio Aguero are scoring a goal a game or more this season and they surely have a big chance of lifting the trophy in Istanbul on 30 May 2020.
Tottenham will be hoping to go one better than last season when they lost to Liverpool in the final.
Barcelona are the second favorites to win the tournament, but the Spanish champions' past two European titles were 2011 and 2015.
Both of Ernesto Valverde's seasons in charge have ended with a Champions League implosion after a three-goal win - against Roma in the 2018 quarter-finals and then against Liverpool in the semi-finals in the 2018/2019 season.
He has freshened things up, with the arrival of forward Antoine Griezmann from Atletico Madrid and midfielder Frenkie de Jong from Ajax, as well as the emergence of wonderkid Ansu Fati. Superstar Lionel Messi is yet to play this season after injury, but he is in the squad for their opening game against Borussia Dortmund.
"He's 32 and for the first time ever I have started hearing stories of people close to Messi saying: 'How about if he has only got two more years at Barcelona,'" Spanish journalist Guillem Balague said. "I went into panic... only two more years of Messi?
"We haven't seen the best of Barcelona yet this season. It's been a poor start but there is still time to get that corrected."
There are three other teams expected to compete for the trophy, all perennial champions of their countries - Juventus (eight Italian titles in a row), Bayern Munich (seven consecutive German titles) and Paris St-Germain (six of the past seven French leagues).
Juventus - whose last Champions League title came in 1996 - have added youth and dynamism to their squad, with £67.5m Netherlands center-back Matthijs de Ligt the most notable recruit. That signing was especially important, following the loss of captain Giorgio Chiellini to a long-term knee injury.