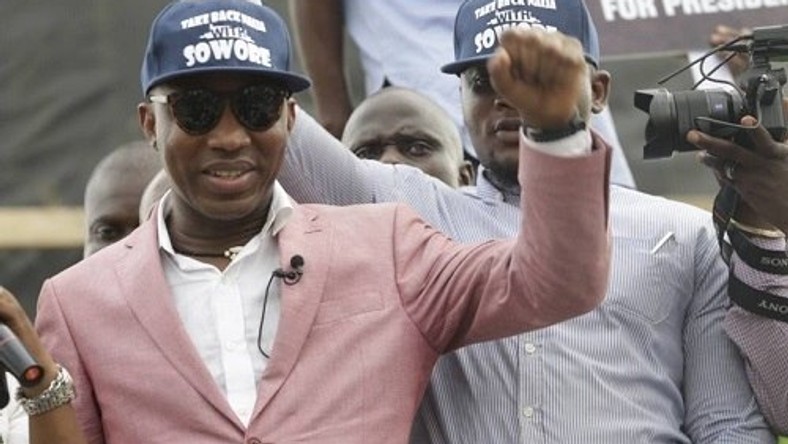 Justice Taiwo Taiwo of the Federal High court Abuja has on Monday, September 24 told the Department of State Service, DSS, to release Omoyele Sowore on bail.
The judge made the ruling after listening to the argument of Sowore's lawyer, Femi Falana (SAN) and the prosecuting counsel.
The judge, as part of bail conditions, asked Sowore to drop his passport with the court within 48 hours.
At the hearing today, Sowore's lawyer, Femi Falana insisted that order of 45 days granted to DSS should be vacated since there is no renewal and therefore ask for the release of the respondent in line with section 35 of the constitution.
Falana went on to remind the court that there is no bail application before the court. Filling of information cannot metamorphose into a remand order.
He further urged the court to discountenance the prayer by the prosecution for misleading the court that the respondent is facing a capital offence. That insulting the President is not a capital offence.
Falana also referred the court to the case of MKO Abiola 1995 vs FG where the appellant was charged with treasonable felony and the court granted him bail even on self-recognition. Falana said he was also charged with treasonable felony and Justice Taiwo Taiwo was the one who defended him and he was granted bail.
He then told the court that since the detention order has expired and application for renewal has been withdrawn, the court should make a consequential order and release Sowore. He also said; "If the court wants him and I will produce him (Sowore)."