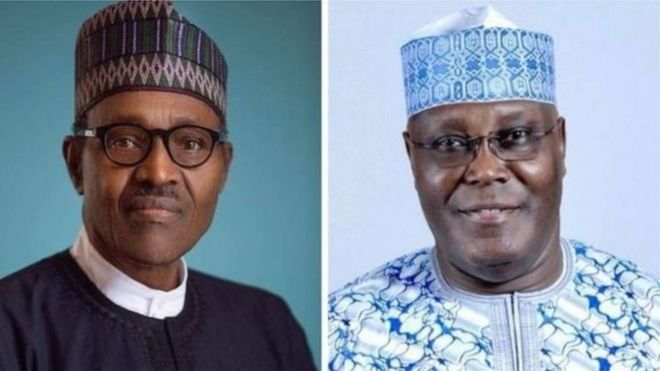 Atiku Abubakar, the presidential candidate for the People's Democratic Party, PDP has also joined in the talks about Buhari being Jubril from Sudan or not.
After the Leader of the Independent people of Biafra, IPOB, Nnamdi Kanu alleged that Buhari is dead and the person we have now is Jubril from Sudan, it has raised eyelids as even top officials in Nigeria have joined in the accusation.
Although, Kanu did not produce any concrete evidence to back his claim.
And now Atiku has also joined, asking him to respond to the claims.
Speaking in a chat with Daily Independent, Atiku via Segun Sowunmi, the spokesman of his campaign organisation said:
"The countries of the world are free and are at liberty to give visa or not to. We are advising them that should go and concern themselves with the allegations of duplicity and multiple personality sitting in Aso Villa".