Three young siblings all drowned during a trip to the beach with their parents.
A 7-year-old boy, his 10-year brother and their 13-year-old sister were with their parents at Sylvan Beach in La Porte, Texas, when the tragedy occurred.
A fourth boy aged 12 managed to survive. All three of his siblings' corpses have since been recovered and their names have yet to be released.
A deputy from Harris County Sheriff's Office saw the girl struggling, and tried to save her, but was unable to do so.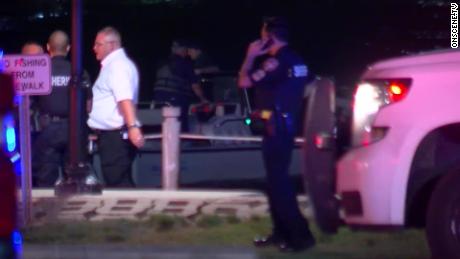 Harris County Sheriff Ed Gonzalez said: "He was one of the first ones out here as well and was able to dive in the water and help pull out the young female. He's a father as well. We're all devastated. Wish we could do more."
The surviving boy was saved by a female Good Samaritan who saw the children struggling and swam in to save them. That woman is now receiving hospital treatment.