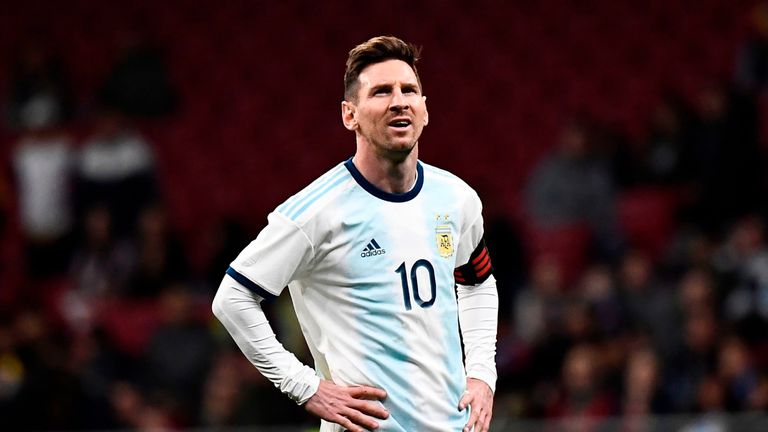 Barcelona talisman, Lionel Messi has described the pitches in Brazil as shameful, he claimed the bad pitches did not allow free flow of play.
The 32-year-old added that it is very hard to control the ball and carry it.
Messi believes the poor pitch conditions in Brazil has affected his performances at the ongoing Copa America.
The Argentine captain has scored just one goal in the tournament admits the Copa America has not been his best ahead of the semifinal clash against Brazil.
Speaking after Argentina 2-0 win against Venezuela, Messi slammed the state of the pitches in Brazil but admitted their next opponent will be their toughest test at the tournament.
He told Goal: "The truth is that it's not been my best Copa America, not what I expected. There are matches that occur in this way. You cannot play a lot, it's complicated for those of us who want to do something different, to avoid rivals. The important thing is that we won and we continue."
He said: "It doesn't help to play the ball fast and you always need some time because it doesn't roll well. In all the pitches, the ball appears to be like a rabbit, it bounces all over the place. It is how it is and we have to adapt. "We are happy to get to the semifinals.
We have Brazil and it will be a tough opponent because they have great players. At a collective and individual level, they're strong plus they are the hosts. Today I believe we gave another step forward."