The 2019's auditioning for Big Brother Naija has been characterized by a VERY large corwd even as early as 4.30 in the morning although the audition was to start by 7am.
Well, a large crowd means a lot of drama, bodies rubbing together, sweat, stuffiness and related things.
During the course of the auditioning, a lady has found favor in the eyes of Nigeria's no 1 drag queen, Bobrisky after she passed out due to the stuffiness.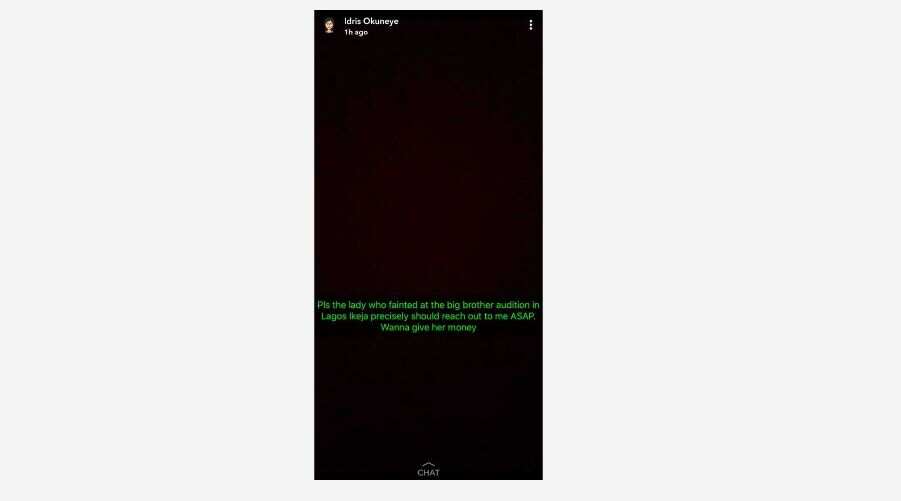 Well, he deleted it not quite long after he posted it, might be that he already found her, or maybe he just thought it wasn't worth it.