Cops who raided Michael Jackson's Neverland Ranch found a stash of porn mags used to "desensitize" abused kids who were being groomed, it has been claimed.
Police also found pictures depicting animal torture, a photo book titled Fantasies Of Childhood and drugs which are used for sex addiction.
The raid at the Californian mansion took place in 2003 while Jacko was being investigated over allegations of child molestation.


Pictures and video footage offer a glimpse inside the Thriller singer's bizarre home which is covered with dolls, children's toys and expensive ornaments and paintings.
While the police report into the raid was never made public, Radar Online obtained what appeared to be the case documents in 2016.
Among the disturbing items found at the entertainer's home were images of children bleeding or in pain and pictures of adult bodies with kids' faces superimposed on top, the news outlet reported.
One book found in Jacko's mansion, titled The Fourth Sex, by British artists the Chapman Brothers and Tracey Emin, contains erotic photos.
Police also found images of nude children or showing youngsters wearing swimwear.
Investigators discovered porn magazines in Jackson's bedroom and bathroom including Hustler's Barely Legal and a recent issue of Girls of Penthouse.
Ron Zonen, who worked for the Santa Barbara District Attorney's office, told Radar Online that he believes some of the materials were used by Jackson to "desensitise" kids who he was allegedly grooming for sex abuse.
Mr Zonen, who worked on the Jackson prosecution, said: "We identified five different boys, who all made allegations of sexual abuse.
"There's not much question in my mind that Michael was guilty of child molestation."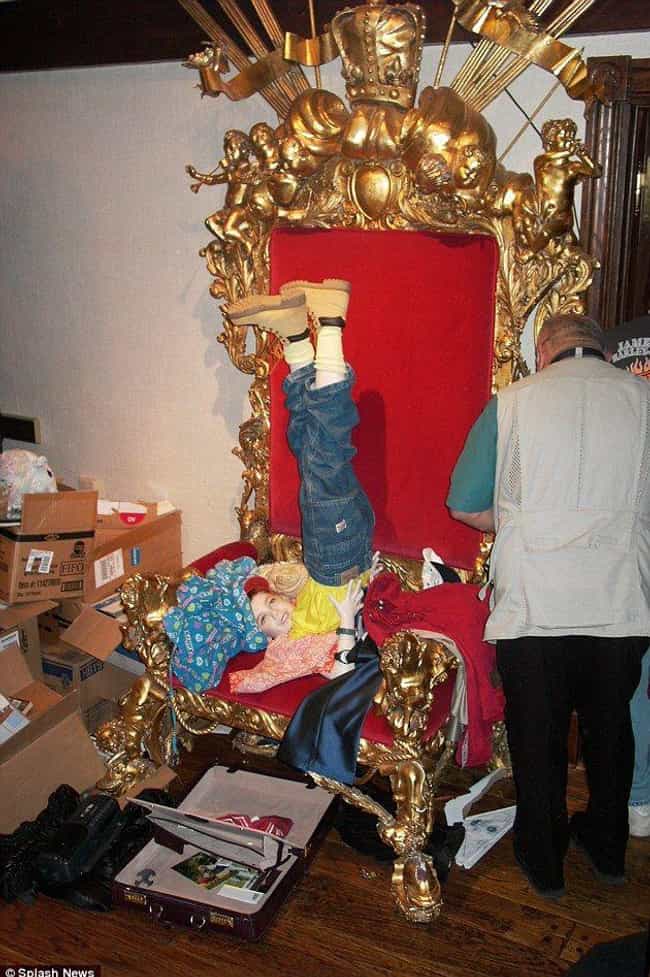 Cops also found drugs which could be used to treat sex addiction along with prescriptions written by several doctors, Radar reports.
In a video clip of the raid, officers can be seen moving a juke box to reveal a seemingly hidden door in Jackson's games room.
One of the lead investigators can also be heard asking one of the Neverland staff about "secret rooms" at the property.
Michael Jackson's estate slammed the release of the documents and pictures insisting the singer was an "amazing artist and humanitarian devoted to helping children in need".