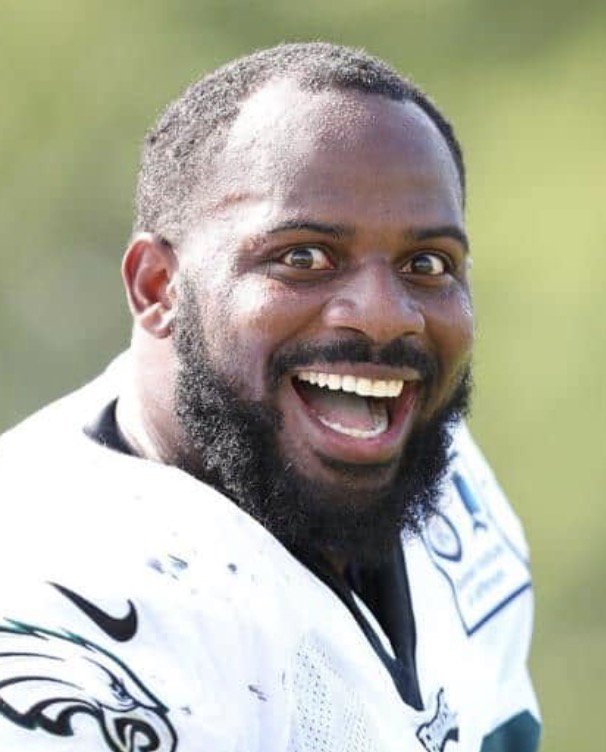 Number one trend right now on Twitter is a man by the name of Asiwaju Michael with the Twitter handle, Asiwaju_limited after he releases nudes of a girl who accused him of rape.
He has however bluntly denied the rape claims, stating that they only started chatting after which she willingly sent him nudes.
Following the nudes, he asked her to come party with him and allegedly spent N500k on her, popping champagne and all.
He reports that they were both drunk and so they made out in his car.
The girl who although is unidentified has her nudes flooded all over Twitter claims he raped her.
This incident dates back to 14th of April, 2017.
Below are his tweets:
Am here, I'll need to say my own side of the story .. I know my former business partner sponsored this blackmail to destroy me Cos she's contesting under APC .
..

Nigeria Gals I have my last advise for you all .

— Asiwaju (@Asiwaju_limited) January 12, 2019
You all claimed I raped u ? We met on social media, I took You to club, I spent 500k popping Champaign Cos of You and we had sex when am high and you call it rape? 2017 You didn't report to police? 2018 You didn't report to police 2019 You decided to blackmail me

— Asiwaju (@Asiwaju_limited) January 12, 2019
This two people & blessing osom should be held responsible if anything happen to me.. you came to visit me Cos you know I have Money we went to club I bought drinks worth half a million, we had sex inside my car u claimed I raped u just to tarnish my image.

pic.twitter.com/UPZ3LB4LhP

— Asiwaju (@Asiwaju_limited) January 12, 2019
We discuss sex before you came, all this shit happens 2017 none of you reported me to police, 2019 Cos am suppporting PDP & my bestie is contesting under APC, she sponsored this thread to destroy me

— Asiwaju (@Asiwaju_limited) January 12, 2019
My mother died few minutes ago Cos she saw the post online, she just had an heart surgery...
this blackmailed has destroyed FAMILY.

— Asiwaju (@Asiwaju_limited) January 12, 2019
This story made me lost my mum even when I called I pleaded with This people to take down the post that my mother just had heart surgery .

Imagine if I wanna pay back but I won't Cos i won't be available .

— Asiwaju (@Asiwaju_limited) January 12, 2019
My advise for Nigeria girls, when you meet a guy, You like him Cos he is rich, You Talk sex before meeting him, don't call it rape when he sleep with u..

What will you gain for this blackmail ? Imagine if I decided to come after you and your family ? But I won't .

— Asiwaju (@Asiwaju_limited) January 12, 2019
You all are talking about screenshot, this Gals saw u before they came to meet me, if I wanna expose all of them I'll post the nudes they sent me before coming to see me ..

— Asiwaju (@Asiwaju_limited) January 12, 2019
You all are talking about screenshot, this Gals saw u before they came to meet me, if I wanna expose all of them I'll post the nudes they sent me before coming to see me ..

— Asiwaju (@Asiwaju_limited) January 12, 2019
If you all want me to expose you I stil have your fucking nudes of my phone, did I force u to send me nudes ?

Do u really wanna get exposed ?

— Asiwaju (@Asiwaju_limited) January 12, 2019
Ok let me post some gals nudes, sometimes they Dm me nudes wen I didn't send them message .

— Asiwaju (@Asiwaju_limited) January 12, 2019
— Asiwaju (@Asiwaju_limited) January 12, 2019
Now that you girls wanna expose yourself let me post more you disturbing me on my DM with nudes .

— Asiwaju (@Asiwaju_limited) January 12, 2019
I have more

— Asiwaju (@Asiwaju_limited) January 12, 2019
Someone DM THIS TO ME on twitter, why do you people want us to expose ourselves ? Plenty big gals on this platform send me nudes that they want me, wen I sleep with them and stop talking to them they blackmail mail

pic.twitter.com/jA1BOjLIih

— Asiwaju (@Asiwaju_limited) January 12, 2019
I don't care anymore My mother is dead, I'll expose all of you .

— Asiwaju (@Asiwaju_limited) January 12, 2019
Why will you destroy me when whe I told you my mother just had heart surgery?

Now she's gone everyone is crying Cos of your stupidity. Are u happy now? Blessing osom are u happy now ?

— Asiwaju (@Asiwaju_limited) January 12, 2019
Are you happy now? Are you happy now that my mother is gone? You did This Cos of my level in Nigeria just to destroy my name, You claimed I raped u? Bring police report I will come to police station, 2017 no report 2018 no report 2019 you decided to blackmail me .

— Asiwaju (@Asiwaju_limited) January 12, 2019
You feel blackmail will destroy me ? Today might be the last time I tweet or breath.. before u blackmail someone thing about their mental health .. are you happy now for destroying Asiwaju ? Are u really happy blessing osom

— Asiwaju (@Asiwaju_limited) January 12, 2019
Nigerians are wicked , once they see a young man doing well do everything to destroy him... in a single father my son will not live to regret his life Cos I have made money for him.. even if I die he will live happily .

— Asiwaju (@Asiwaju_limited) January 12, 2019
Let's get dirty on social media, stop calling me again to stop posting

— Asiwaju (@Asiwaju_limited) January 12, 2019
I met her not twitter, she suck my my asss, she called me the richest guy she has ever met in her life and she's among the people blackmailing me on twitter l. Imagine if I post her real face online

pic.twitter.com/OD0FrkrqrM

— Asiwaju (@Asiwaju_limited) January 12, 2019
Asiwaju raped you Asiwaju raped you Asiwaju raped u... tell Nigerians what lead us to sex ..

Don't sugarcoat things to spoil my image

— Asiwaju (@Asiwaju_limited) January 12, 2019
Goodbye I'll die soon . Am gone

— Asiwaju (@Asiwaju_limited) January 12, 2019