Kanye West has
donated
$10m to the Turrell Art Foundation to go towards the construction of
Roden Crater
, an installation by the American artist James Turrell.
The land work is currently being built inside the crater of a dormant volcano in Arizona.
It will eventually connect 21 viewing chambers with six tunnels to create what the project website describes as 'a vast, naked eye observatory for celestial objects and events ranging from obscure and infrequent to the more familiar summer and winter solstice'.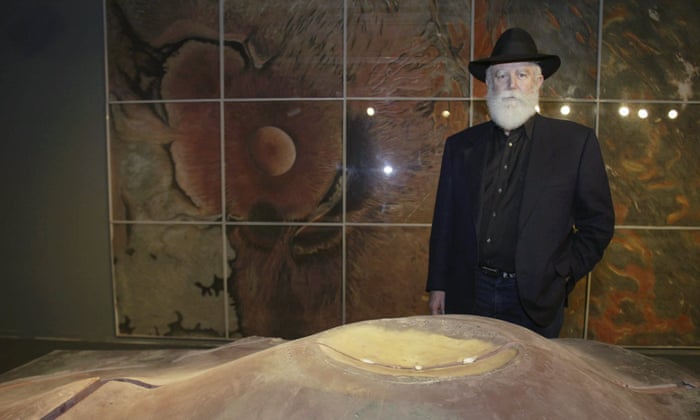 The work was begun in 1977 but Turrell needs to raise $200m in order to complete it.
West tweeted about the Arizona site on a visit in December, stating:
'This is life changing. We all will live in Turrell spaces.'