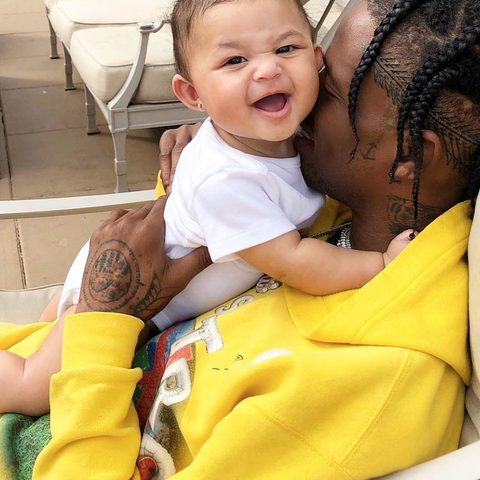 Travis Scott isn't taking any chances with "wifey" and daughter on the road -- he's deploying extreme security measures that would ensure the best safety.
According to TMZ ... anytime Kylie Jenner and Stormi come to one of his "Astroworld" concerts, Travis brings in 5 or 6 additional security guards to run a battery of Secret Service-style maneuvers.
The "Sicko Mode" rapper has them conduct thorough sweeps of the dressing room and backstage areas for more than an hour. The guards also confer on best exit routes for Trav and the fam in the worst case scenario.
TMZ sasy it's a night and day difference from when Travis is alone on the road. Even Kylie and Stormi's itinerary is kept under lock and key -- known ONLY to their bodyguards and management.
It's a ton more work and effort, but we're told the team looks forward to the tour visits because Travis is in a much better mood when Stormi and Kylie join him.