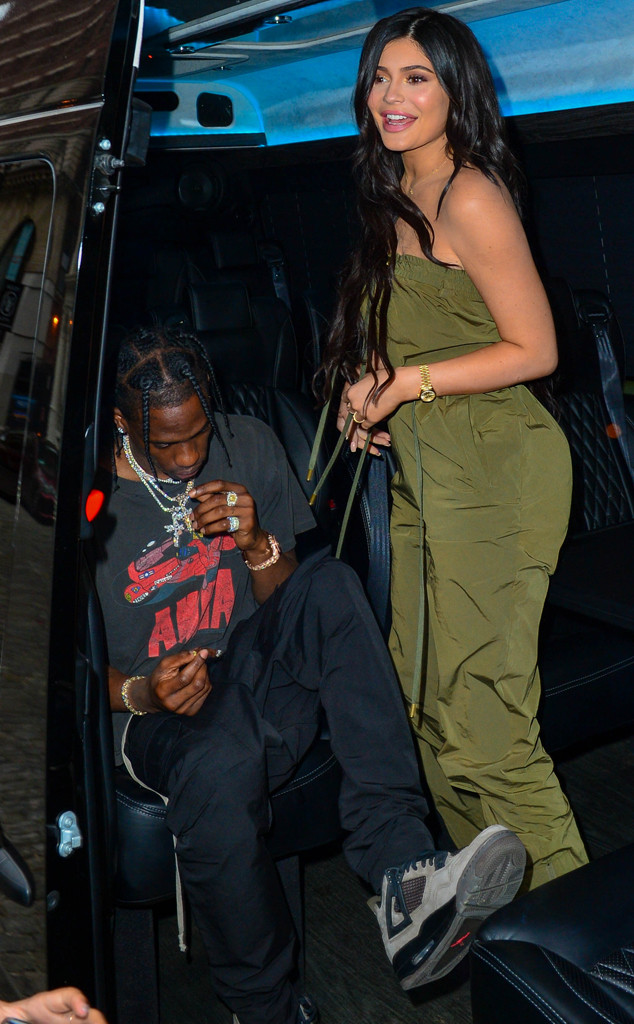 Travis Scott who shares a daughter with Kylie Jenner has debunked claims that he is cheating on her and that he only got love for her.
On Monday, an Instagram user posted a picture of a man with a hairstyle like Travis' bending his head down to chat intimately with a girl on a balcony, and many questioned whether it was the Sicko Mode hitmaker, although the faces of both people could not be seen.
"S**t cap ass f**kkkk TMZ ain't post this s**t. Trolls working hard today," he wrote. "I don't be on balcony wit no thots (h*es). That s**t lame. Try again u trollssss. Me and my wifey sturdy. Back to celebrating!!! (sic)" He hitted back at the post after taking to the comment section.
In case his first message wasn't clear, Travis added a second comment in which he wrote, "Only got love for my wife. No time to be wasting. Think again."
He also made sure to clear up the speculation to his followers by writing another statement on his Instagram Stories.
"Trolls always wanna create some fake s**t to destroy real love," he posted. "GOING OVER BOARD TO MAKE S**T LOOK LIKE IS NOT EVIL. I hate acknowledging s**t. But quit try to take joy from s**t that's good. I pray god blocks out all evil. BACK TO CELEBRATIING!!!!"