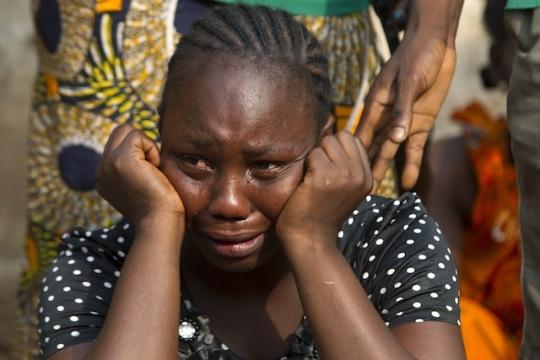 A 19-year-old girl has been subjected to female genital mutilation because her husband's mum does not want want her cheating on her son.
The poor girl who is simply referred to as Ella is married to a soldier whose country is at war with her husband at the frontline and her mum-in-law is asking that she be stitched up.
Many people have responded to the story, referring to the mother as an inhuman being.
A lot of others wondered how they expect her to urinate, menstruate, and not to mention if the poor girl was pregnant?
Here's the story from Twitter:
Ella is a 19 year old woman married to a soldier.

Her country is at war and her husband is at the frontline.

A week after he left, his mother called a circumciser to STITCH Ella UP to ensure that she does not have sex until her husband returns from the war.

WICKEDNESS😬

#ENDFGM pic.twitter.com/n4y7QoPvfE

— The GIRDLE Network #fgm #gbv #girlsrights (@thegirdlengr) December 18, 2018