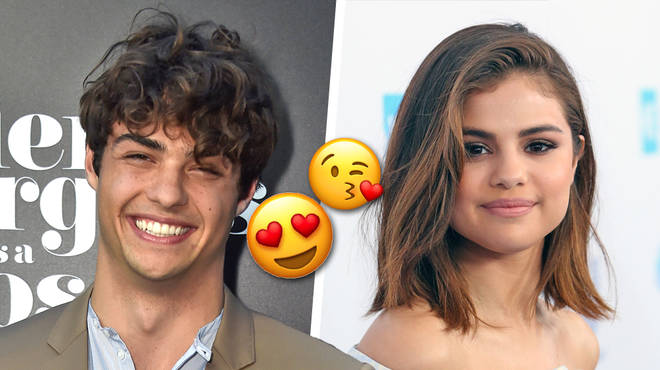 Noah Centineo has admitted that he has a whole lot of celebrity crushes, although Selena Gomez stays at the top of his wish list.
He had jokingly revealed last month that he might propose to his 'To all the Boys I've Loved' star, Lana Condor, but we do know that he has a thing for Selena, and it's kinda weighty.
In September, he admitted that while he has "a lot" of celebrity crushes, Selena is at the top. "
Selena Gomez seems like one of the coolest people ever," he said. "And she's an activist, as well. And clearly she loves love and is a loving person. I don't know if it's clear because I don't know her, but it feels that way."
Selena on the other hand has been faced with her own demons since the beginning of the year.
Earlier this year, she broke up with The Weeknd and started dating her on-and-off boyfriend, Justin Bieber, but the relationship didn't last for too long before they both called it quits for good eventhough she had a fight with her mum over their relationship.
Justin Bieber is now married to Hailey Baldwin, and in fact their marriage is the talk of the town.
The Weeknd on the other hand is rumoured to be getting back with supermodel, Bella Hadid, but we do not know for sure whether they're dating or not.
We do not know for sure if Selena is in any relationship, and hopefully no, she checked in a mental health facility after suffering from complications caused by her body cells producing excess white blood cell, thus leading to anxiety and a mental break down.
A source told
Entertainment Tonight
in August
that Selena wasn't looking for anything just yet. "She would love to be in a relationship in the future," the source said. "In fact, she knows that for a future relationship to be successful, she has to make sure she's the best version of herself first. She looks at relationships differently now—she isn't looking for someone to 'complete' her. But when the time is right, and for the right guy, she's totally open to trusting her friends with setting her up."
Since she has really been on the social media for now, we hope one of her friends link her up with Noah!