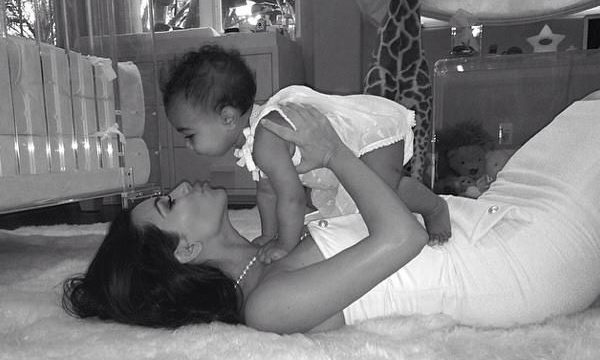 If you've also been wondering what Chicago West aka Chi pronounced as 'Shy's personality's like, here you are, we've got you.
Chicago West is Kim Kardashian and Kanye West's daughter whom they welcomed via surrogacy earlier this year.
She is always looking really calm and rather shy for the camera, but now Kim K has given us a clearer picture of her personality, and she is obviously a foodie.
And clearly a big fan of her big brother, Saint who became a year older yesterday.
The KKW make up mogul who recently opened a pop-up shop at Coast Mesa revealed that she is rather calm except when she's hungry:
Very calm except for when she wants food lol She LOVES food! She has the best personality, so easy and chill

https://t.co/CJTGtQ2YiX

— Kim Kardashian West (@KimKardashian) December 6, 2018