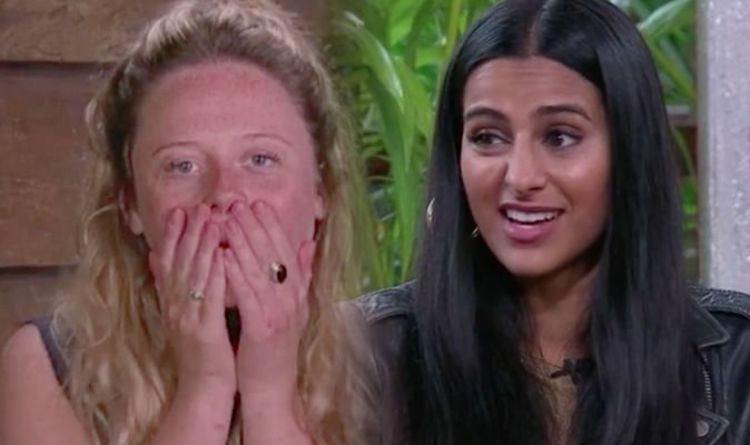 This year's harmonious I'm a Celebrity camp hasn't yet been rocked by scandal, arguments or friendships breaking apart.
In fact, the relationships of the jungle are going from strength to strength - and nobody seemed closer than a group of the female campmates: Sair, Emily, Fleur and Rita.
They were seen entertaining each other with impressions of celebs and squeezing one another's spots.
But their friendships might not be as solid when they get out of the jungle if they find out Emily told them all a big lie when they were in camp.
Sair Khan was gobsmacked after hearing Emily Atack confess to a naughty incident which confused her fellow campmates as nobody knew who was guilty.
During Tuesday's episode of Extra Camp, Emily appeared in the Bush Telegraph to answer viewers' questions.
If you missed this, Emily and Sair cooked up a meal for everyone one night in camp and split a chili up into eight pieces so those who wanted it could have a bit.
Malique could be seen asking where his bit of chili had gone and, despite Sair's questioning of her fellow campmates, nobody confessed to taking two pieces.
Emily later admitted in the Bush Telegraph that she had stolen an extra bit of chili because she loves it so much - so viewers knew it was her, but she kept her betrayal hidden from the rest of her campmates.