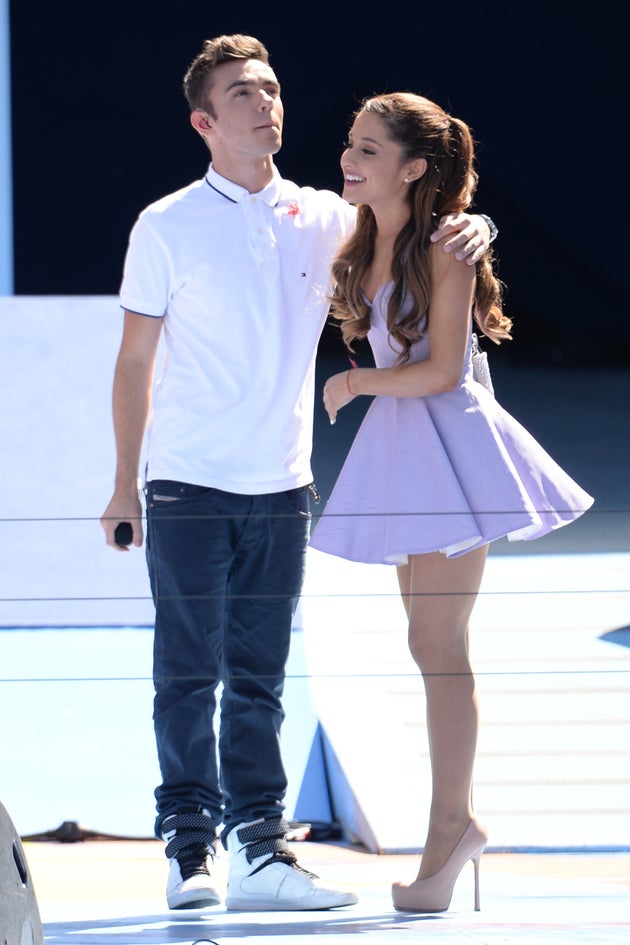 Nathan Sykes has expressed his relief at being left out of Ariana Grande's new song 'Thank U, Next', which name-checks a number of her ex-boyfriends.
The former The Wanted singer dated Ariana in the early days of her music career, after the two two collaborated on the song 'Almost Is Never Enough', from her debut album 'Yours Truly'.
Now gearing up for album number five, Ariana released lead single 'Thank U, Next' over the weekend, in which she sings about a number of her past loves, including rapper Big Sean, her ex-fiancé Pete Davidson and the late rapper Mac Miller.
After being approached by TMZ, who asked him how he felt to be omitted from his ex's dating history, he noted: "I haven't heard it yet, but I've heard it's very good."
When the reporter commented that Nathan isn't referenced, the singer joked: "Well, that's good! That's good."
'Thank U, Next' sees Ariana revealing what she learned from each of her relationships, and when Nathan was asked what he learned from his five-month romance with the singer, he said: "Um… that is a question. I think it was a long time ago, so I suppose you just grow as a person, don't you? We were very, very young."