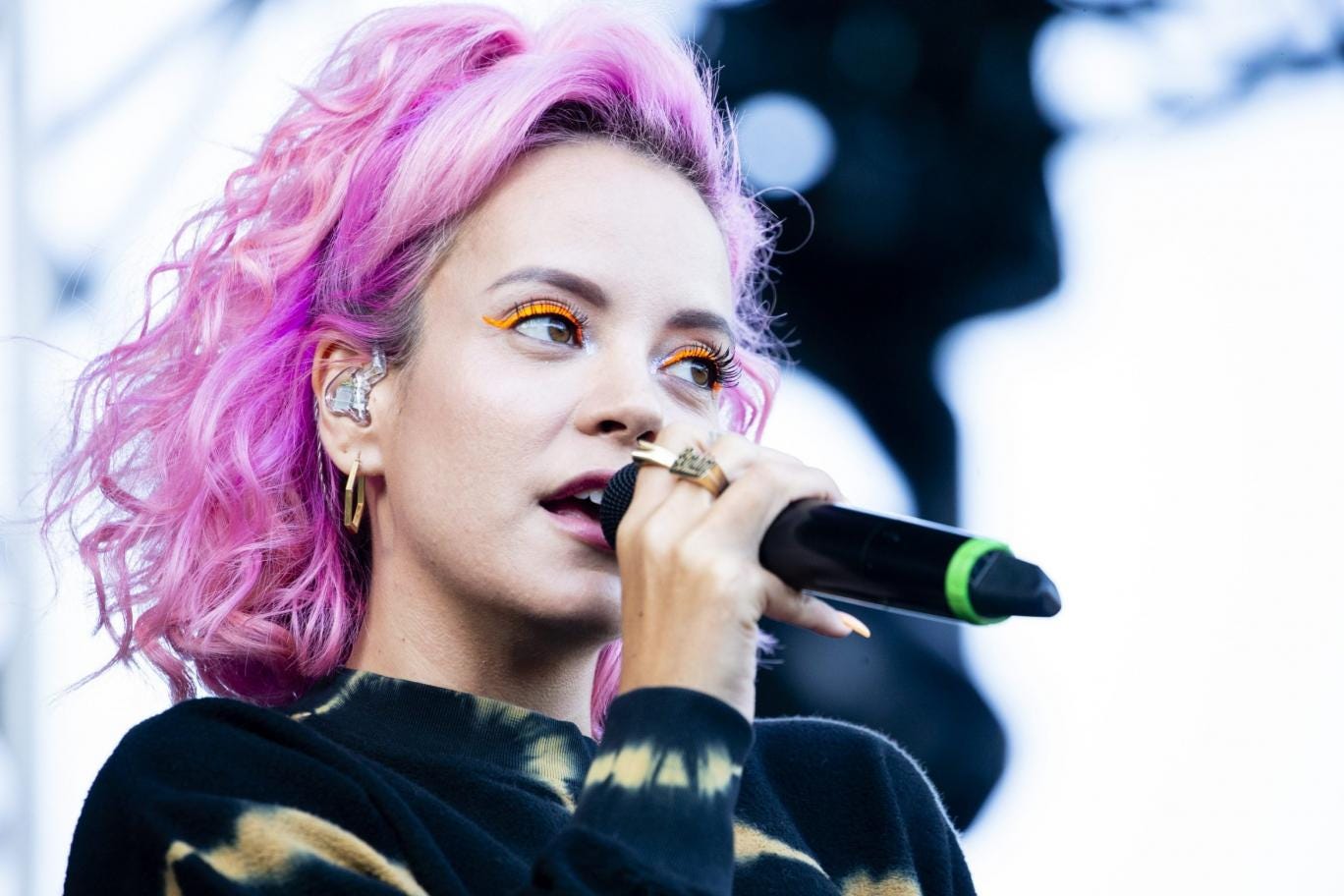 After falling ill and feeling 'shaken up' from 'news from back home,
Lily Allen
has cancelled her two US concerts .'
The 33-year-old singer posted a video tweet that revealed she would no longer be playing in Chicago and Minneapolis shows and is suffering from several ailments.
"Hello everybody I'm very sad to say I've hand to cancel my Chicago show tonight and my Minneapolis show tomorrow due to my sickness.
'We are working on rescheduling both shows so I will get back to you with news about those… I'm just really really sorry, but this is unavoidable, I've been battling it for two weeks," Allen said.
#NOSHAMEUSA

CHICAGO + MINNEAPOLIS,I have no choice but to cancel tonight and tomorrow's shows, my throat and vocal chords are so inflamed and angry.Working on rescheduling and will have more info for you as soon as I get it. I am so sorry,I was so looking forward to seeing y'all

pic.twitter.com/7f3WVyU68s

— LILY ALLEN (@lilyallen) October 31, 2018
A fan then tweeted to ask if Allen was 'OK' to which she responded: "Not really. I can't speak and I'm very shaken up by news from back home."
She then replied to yet another concerned fan with 'I am really quite sick, and I've just had some truly devastating news.'
After an influx of fan speculation as to what was wrong with the 'Not Fair' singer, she responded thanking her followers for their support.
"Overwhelmed by all the well wishers and how understanding everyone is being, thank you all so much. I will make it up to you all I promise. I have the best fans."
Allen seems to have been having a difficult time of late, and spoke to Jonathan Ross in October about her recent troubles.