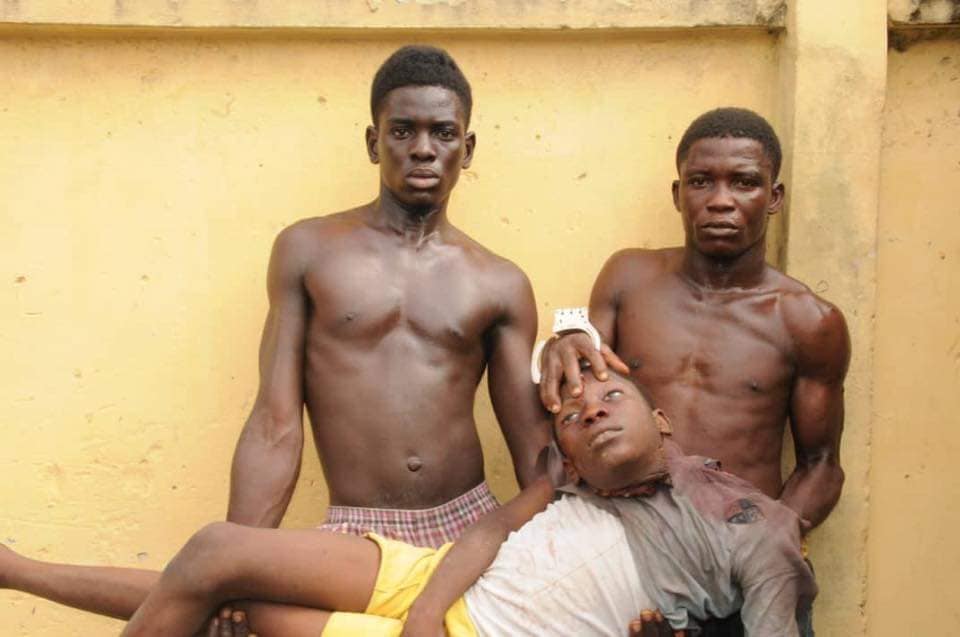 Brothers, Saheed Obadimeji who is aged 19, and Ayodeji Obadimeji have reportedly beheaded a 10-year-old boy in return for a N200,000 price.
A man called Sodiq Abefe was the one who requested that they do so for him, and the beheaded boy who is named Joseph Makinde.
According to reports, they're currently being held at Elemoro police station.
ODD NEWS: a Saheed Obadimeji, 19, and his brother Ayodeji Obadimeji, 18, have been arrested for allegedly beheading a 10-year-old boy identified as Joseph Makinde to be sold to Mr Sodiq Abefe for N200,000.

pic.twitter.com/ppABFOPcHJ

— Oba Of Nigeria (@UrbanCulture16) November 29, 2018