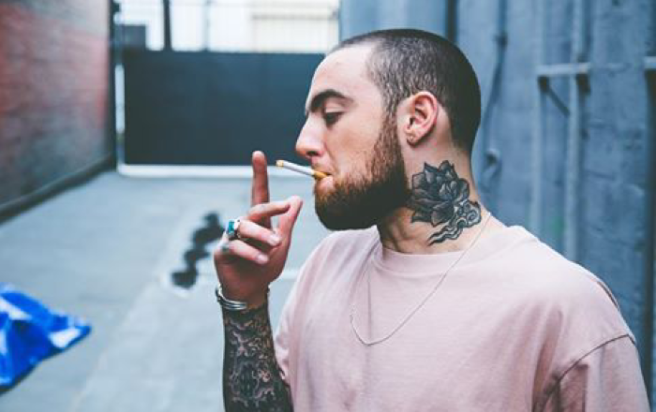 Last night, the world was shocked by reports of the death of 26-year-old musician Mac Miller.
Tributes to the Self Care rapper have been pouring in, after he was found dead of a reported overdose.
Ed Sheeran took to Instagram to pay homage to his friend.
'This just really saddened me. I hung out with Mac a few times over the years and he was always such a sweetheart, always had the time of day for anyone, whoever they were,' he wrote.
'As well as being a great talent, he was a great human.'
'Love and prayers to his family and friends. I don't know what else to say. It's so heartbreaking.'
Miller had released the album Swimming on August 3rd, and was planning on embarking on a tour to promote the album.
It is believed he was found at his home in San Fernando Valley on Friday afternoon. He was pronounced dead at the scene.
The rapper was said to be struggling with substance abuse.