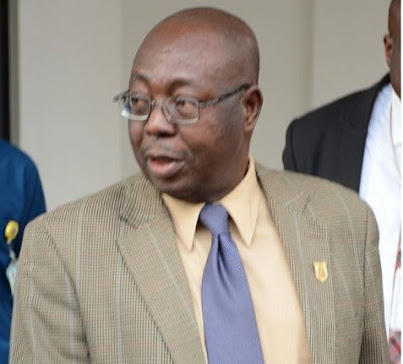 Acting President Yemi Osinbajo has approved the appointment of Mr. Matthew Seiyefa as the Acting Director General of the Department of State Services.
This was a sequel to the summary sacking of erstwhile DG, Lawal Daura, who was dismissed on Tuesday in the aftermath of the siege on the National Assembly by security operatives acting on his instruction.
Seiyefa is the most senior Director in the DSS. Seiyefa until his appointment was the director in charge of the Institute of Security Studies, an institution established in 2005 as the cardinal training institution for the SSS.
Seiyefa, on Tuesday, met with Osinbajo at the Presidential Villa, Abuja. He arrived the Presidential Villa in an official SUV at 4 pm, clutching a file and was received at the entrance by the ADC to the Acting President.
Shortly after, the Acting Chairman of the Economic and Financial Crime Commission, Ibrahim Magu, also arrived and walked briskly into Osinbajo's office.
Magu, however, was seen rushing out at about 4:40 pm. Seiyefa, who came out of the Acting President's office around 5 p.m, left the Villa in another car.
He was shielded from journalists.
Here is a brief profile of the Acting DG of DSS, Mr. Matthew Seiyefa:
• Seiyefa hails from Bayelsa State.
• Before his new appointment, he was the most senior director in the DSS, being an Assistant DG.
• He was also the Director, Institute of Security Studies, Abuja.
• With about 34 years of experience, Seiyefa has served in different capacities, including the State Director in Osun, Akwa Ibom, and Lagos.
• Seiyefa is also a member of the National Institute.