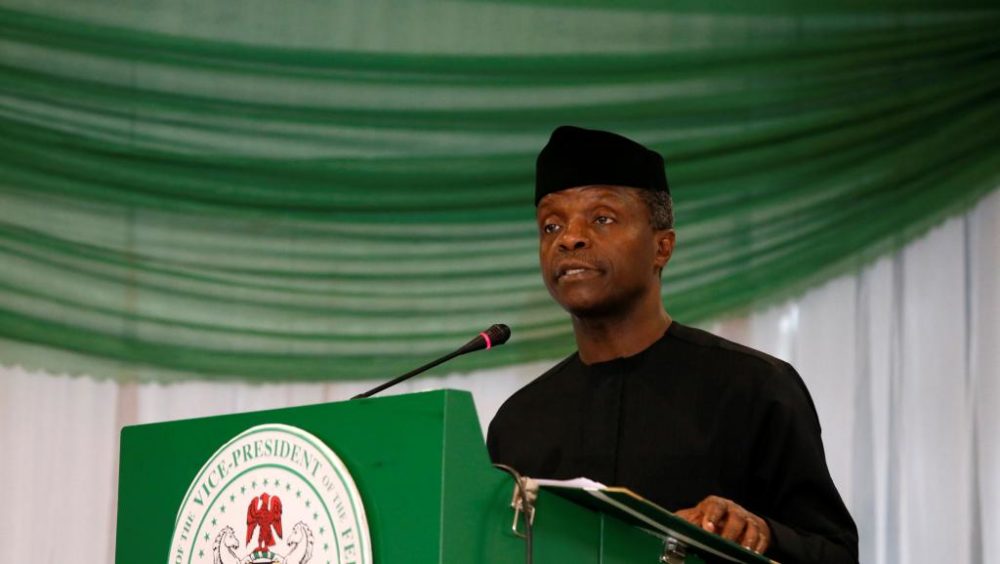 Acting President Yemi Osinbajo has berated gospel preachers for failing to preach against corruption.
Speaking at the 30th National Biennial Conference of the Student Christian Movement of Nigeria held in Enugu, Osinbajo noted that preachers were preoccupied with preaching prosperity rather than righteousness.
"Very rarely do you hear our preachers talk about corruption from their pulpits. If a nation is not righteous. nothing will help it,"

he warned.
Osinbajo said that the problem with Nigeria was neither ethnicity nor religion, but systemic corruption.

He said that corruption had been so entrenched in the country that if you dare challenge it, you will be in the minority.

He, however, urged the youths to change the narrative and make the difference by checking the impunity of those that had stolen the resources of the country.
"Our problem in this country is not ethnicity or religion; it is not about Christians or Muslims. Our problems are the same wherever you go in this country.
"The story of our country is about good and evil. It is about those that have left us in this condition by stealing our common resources. Do not let anyone deceive you."
The acting president challenged members of SCM to ensure that the movement becomes one of the tools that will move the country forward.
"You should understand that our country can be delivered by people like you,"

he added.
According to him, young Christians have special and distinct roles to play in the transformation of the country, which he said was superior to those of another set of people.
"All of the great nations of the world were transformed by the gospel of Jesus Christ. It is not a gospel that tickles people's imaginations or dwells on prosperity.
"It is not a gospel that fits your fancy. It is a gospel that teaches that righteousness exalts a nation,"

he told his audience.
Osinbajo appealed to Nigerians to stand against the plundering of the nation's resources as well as support the anti-corruption initiative of the Federal Government, irrespective of party affiliations.