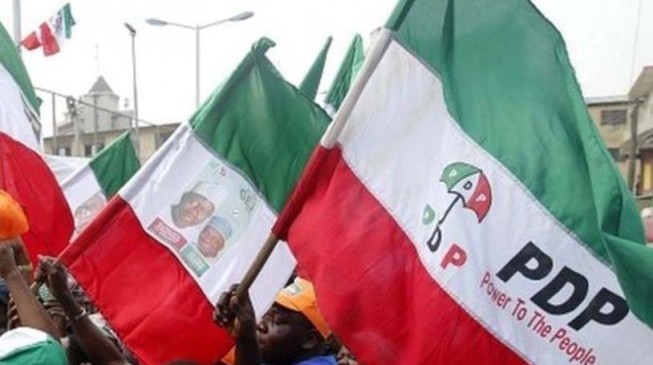 Peoples Democratic Party (PDP),

Oyo State chapter of the on Saturday, postponed indefinitely, a tour of local government chapters by the leader of the party and former governor, Senator Rashidi Ladoja.
In a statement issued by the party's Publicity Secretary, Akeem Olatunji, states that the postponement was as a result of by seven-day ultimatum given the National Working Committee (NWC) of the party to reverse itself on the alteration of the list of the elected state executive of the party.
The tour, which Ladoja began a few weeks ago, has been held in the six city councils of Ido, Ibadan North, Ibadan South-West, Ibadan North-West, Ibadan South-East and Ibadan North-East.
The tour is to resume in the five less city council of Egbeda, Ona-Ara, Oluyole, Lagelu and Akinyele from Wednesday this week before it was called off.
The fresh crisis in the party began about two weeks ago when state secretary of the party, Wasiu Emiola and three others were replaced with names submitted to the NWC by the camp of one of the governorship aspirant, Mr Seyi Makinde.
Sunday Tribune gathered that the development left Accord, adjudged as the biggest of the five legacies that formed the new PDP, with no key party officers.
The decision prompted a stakeholders' meeting held at Ladoja's residence on Thursday were the leaders of the party rose with a seven-day ultimatum to the PDP NWC to go back to status quo ante.
Although the ultimatum expires this week Friday, Sunday Tribune gathered that a meeting of the PDP NWC has been scheduled for Wednesday.