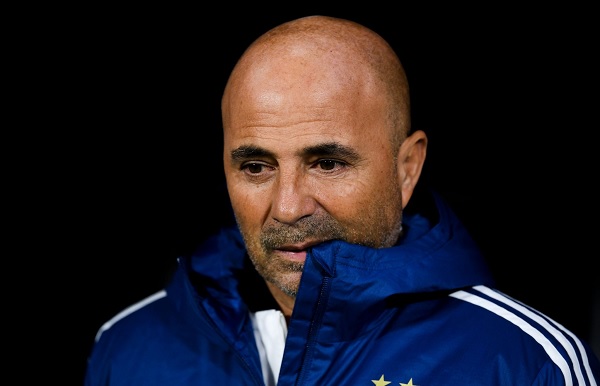 This warning came after Argentina could not see off first-timer Ice-Land in ongoing FIFA World cup on Saturday Afternoon.

The Argentina Legend Diago Maradona warned the Argentina coach Jorge Sampoli, not to return home if the Nigerian Super Eagles beat them in the ongoing World cup in Russia.
In an Interview Maradona said:
"If he carries on like this, Sampaoli can't come back to Argentina. "There is serious trouble ahead because Nigeria have experience, they know how to counter-attack and they know how to score," stressed the Argentine football legend who watched his country squandered the lead to share points with Iceland last Saturday. Maradona went on to blast Sampaoli for his poor tactics against Iceland. "His (Sampaoli) game-plan was a disgrace. Even though the Iceland players average 1.90m in height, we played all our corners into the air. We had no short game," Maradona recalled.

Maradona also avoided criticising his heir apparent and instead pointed the finger at Sampaoli.
"I don't blame the players. I could blame the lack of work rate. But I can't blame the players, much less Messi, who gave it all he had," he said. "I missed five penalties on the spin and I was still Diego Armando Maradona. I don't think that they dropped two points because Messi missed a penalty," added Maradona, who led Argentina to the quarter-finals in South Africa in 2010 as coach.